custom made bespoke promotional products
The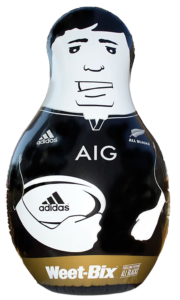 Collateral Company has extensive experience in producing bespoke promotional products. We have a wide network of manufacturers that we can work with to produce almost any bespoke or customised product our clients may seek. Whether you require products for a retail purpose or for use as a promotional product or corporate gift, we can produce what you need.
Upon receiving a client brief, we engage with our network of manufacturers to identify manufacturers most experienced in the materials and products required. 
Our team in Guangzhou, China have a valuable local knowledge. This ensures the manufacturers we use are reliable and experienced in the requirements of the brief. When you need assurance that your brand is being applied by an ethical and responsible supply chain, we can provide third party factory audits to confirm this.
The Collateral Company can also facilitate third party product testing with SGS Group, to ensure your product is fit for purpose or that the product, its materials and ingredients comply with any legal and safety requirements and regulations.
our comprehensive service
We offer our clients a comprehensive service for producing bespoke products:
Sourcing of reputable and reliable manufacturers
Factory audits
Comprehensive quoting
Product development
Pre-production sampling
Quality control
Product testing
Custom packaging, labeling and barcoding
Management of shipments, logistics & Customs
Delivery to Australia, New Zealand or the Pacific Islands
Product sourcing from China will usually take three months to fulfill; one month for product sampling, one for production and one for shipping. This will vary according to your requirements but it is essential that you allow plenty of time in your planning. Sufficient time frames allow us to properly manage every aspect of the manufacturing and shipping processes.
To begin the process of bringing your bespoke product ideas to life, contact our friendly team today.